Welcome to the local chapter of Adventist Christian Fellowship (ACF). We serve as a branch of the campus ministry program, in harmony with the beliefs and practices of the Seventh-day Adventist Church, at Central Washington University (CWU).
The purpose of the club is to create a Christ-centered atmosphere that assists CWU students in adjusting to life on campus and in the community, in addition to recognizing Christ as the source of truth and redemption through educational, spiritual, and recreational opportunities dedicated to a faith-based mission that empowers individuals to excel.
All currently-enrolled CWU students are eligible for full membership. Any current faculty or staff member(s) of CWU who wish to affiliate with the Club can be elected as an Associate member. Any CWU alumni, interested community member(s), the relative/spouse of any member, the Cle Elum and Ellensburg Seventh-day Adventist Church pastor(s) and his/her/their spouse(s) can be elected for Honorary membership also.
There are no membership dues. Support of the ACF club is through voluntary contributions and associated activity/program fees (if applicable).
As a group, we enjoy quality time and activities together through a warm social atmosphere where the love of Christ is demonstrated and true friendships are built to last a lifetime. We pray that we'll see you at the next event.
CURRENT DEVELOPMENT OPPORTUNITIES:
A safe place to ask questions, discuss concerns about the Bible, faith, or life in general. Submit your question(s) here, join us Wednesday's at 6pm to discuss these topic, or check back for the video follow up.
Take a look at other questions that have been asked:
• ACF RED LETTER PODCAST
- "So Slavery is Okay? (part 1)" Explore the complex and controversial passage of 1 Timothy 6:1-2 with us here.
- "So Slavery is Okay? (part 2)" Explore the complex and controversial passage of 1 Timothy 6:3 with us here.
• DISCOVER YOUR SPIRITUAL GIFT(S)
Every Christian has a dominant spiritual gift and many possess more than one. Discover your God-given spiritual gift(s) and how to exercise them in your daily life, in church, and club ministries. Please take the simple assessment here. (Takes less than 15 minutes, after answering the questions register for FREE to get instant results). Bring your assessment results to the next ACF club meeting to share, to see how God's working in you and other members, to learn how to apply and strengthen them, and to praise God and humbly asking Him to continue to pour out His precious gifts as we exercise them.
• EXERCISE YOUR SPIRITUAL GIFT(S) - LEARN TO GIVE A BIBLE STUDY
Now your God-given spiritual gift(s) have been identified, discover ways to exercise them. One way is to introduce Jesus to others through Bible study (i.e. personal, small group, etc). The Bible isn't your average book. It's a love letter, history lesson, self-help guide, a collection of inspirational quotes and more all in one. We read the Bible to get to know the God who loves us; to learn from the stories and experiences of others; to discover the history of our origins; to understand prophecy; to gain insight on how to live our lives; and to claim God's many promises that give us hope, peace and confidence.
Have you ever felt that you are not adequately equipped or not theologically advanced enough to facilitate a Bible study? You are not alone. However, there is no need to worry or to have all the answers...God will provide. The ACF-CWU is offering workshops focused on practical principles and methods to help you become a Bible study leader. Contact the ACF-CWU Club to find out more.
• EXERCISE SHARING THE GOSPEL - LEARN TO GIVE A SERMON
Now that you have started introducing Jesus to others through intimate Bible studies, let the passion "heart-burn" ignited by the Holy Spirit continue to grown within you and spill out to the multitudes. The ACF-CWU is offering workshops focused on practical principles, methods and real world opportunities to help you develop your skills as a gospel presenter. Contact the ACF-CWU Club to find out more.
ACF president Anson Bartrand and member Lauren Woyke have begun sharing the gospel to wider audiences. See some of those presentations below:
• Life Begets Life - Lauren Woyke 11.2.2020
• Jonah Series #2 - Lauren Woyke 8.15.2020
OUTREACH: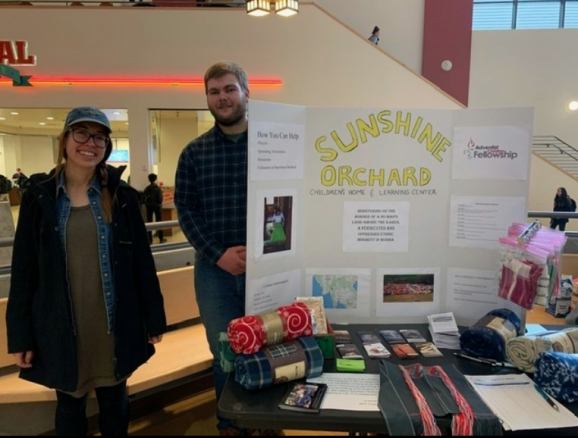 #ACFCWU's participation in WinterFUNDerland was a success. Members (like Lauren and Beck shown below) shared a mission close to their heart:
• raised funds to support 2 children for a month at #SunshineOrchards
• put their faith in practice and met some great people
• and saw God answer (exceed) our prayers

It's not to late to be apart of the experience:
• contact us to get your blanket, handmade bag, corn husk doll and help shape a child's future.
#ACFCWU was blessed to share the spirit of the season by providing meaningful gifts and much needed services with seven local community members. The true gift was the joy of serving others needs.
ADVENTURES:
Fellowship is an important part of life, on- and off-campus. Join a #ACFCWU adventure today.
Lauren Woyke's Baptism (7/8/2023 Cle Elum River)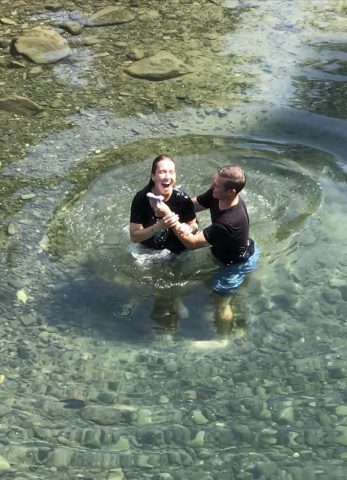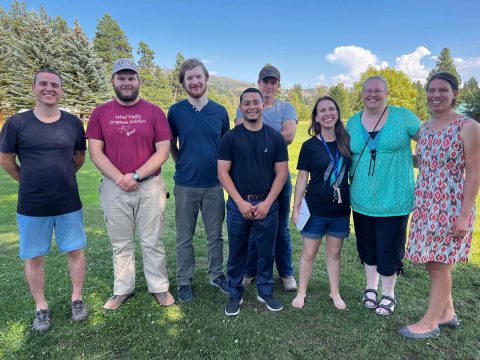 Spiritual Retreat/Camping at Lake Lillian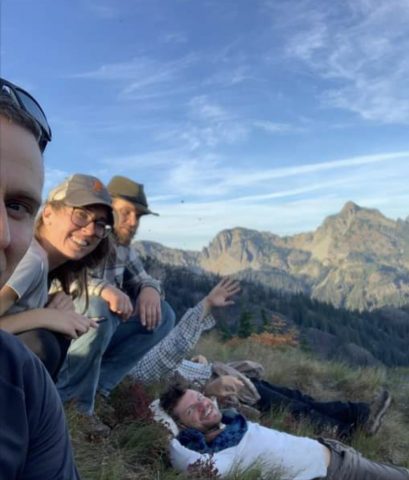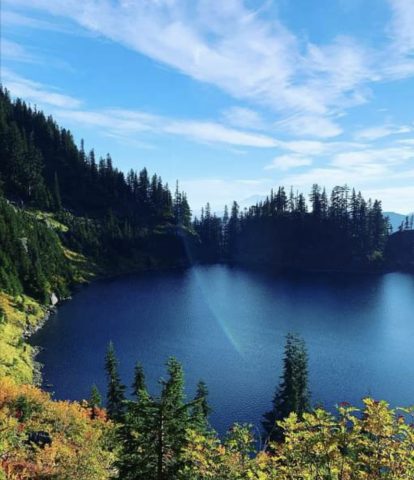 Club Fair (Fall 2021)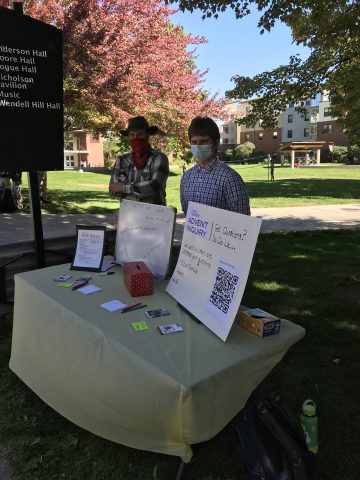 Vantage Hike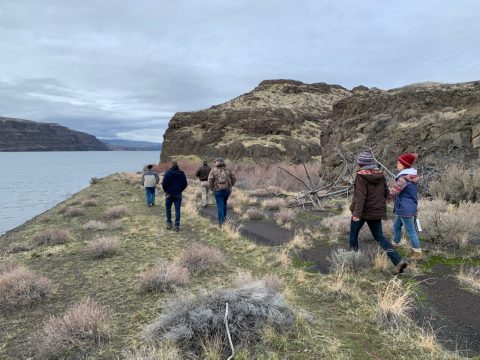 Mule Ride